Where Edmonton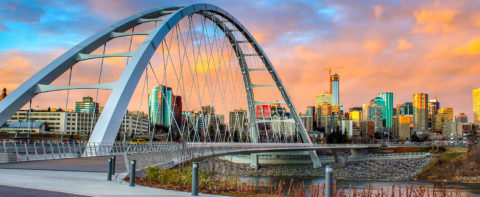 Who Are We
Where Edmonton has been the preferred magazine of hoteliers for their guests since 1994 and we hope to be back soon!
When visitors arrive in Edmonton they dine, they shop, they play, and — most importantly — they spend. Where Edmonton reaches them throughout their stay in their hotel rooms and around the city in local shops and attractions. Where Edmonton is a portable, bi-monthly guidebook-style magazine that readers take with them when they explore the city. Written for travellers but sought out by locals.

Where Edmonton has temporarily suspended publication due to external factors including the global COVID-19 pandemic.


Our Audience
Where readers are affluent and ready to spend
As the hub of Central Alberta, Edmonton is a vibrant, thriving city attracting 7.33 million visitors in a typical year. Where Edmonton's distribution reaches among the highest earners of which referred to the magazine 2.7 times, spending an average of 47 minutes.
71%
of readers travel for business
$106,000
Average Household Income
Distribution
Where to Find Us
Where Edmonton had an annual circulation of over 200,000 magazines that were distributed to over 300 pick up locations across the city. Of its distributions 60% went to hotels and can be found in 11,000 rooms. The other 40% could be found distributed in the following venues:
Hotels, Inns and Motels
Craft Breweries
Racetracks and Casinos
Museums
Galleries
Restaurants and Cafés
Downtown Office Towers
Post Secondary Campuses
Major Shopping Centres
Info and Transportation Hubs
Request A Media Kit
You will be able to download our media kit immediately after submitting this form, and our sales team will follow up with you shortly.