Where Canadian Rockies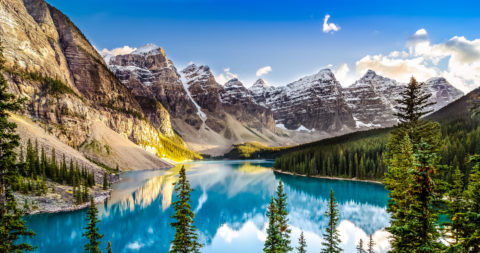 Who Are We
Where Canadian Rockies is a trusted visitor guide serving over 900,000 readers annually.
The authority on visitor information, Where Canadian Rockies informs travellers about activities, restaurants, shops, and more. Travellers seek out this trusted provider for 'insider' insights, in-depth articles, and detailed listings, with 44% keeping their magazines for future use. Where is informative, colourful, graphically inspiring, and printed biannually (summer and winter) on quality glossy stock with a UV coated cover.
Our Audience
Where readers are affluent and ready to spend
Over a 96 hour period, Where readers spend an average of $1,342 excluding travel costs. During that time 43% ate at a high quality restaurant, 57% went shopping, and 56% bought alcohol, wine or beer. Where readers pay attention to advertising with over 75% visiting an attraction or eating at a restaurant they saw advertised in Where.
$106,134
Average Household Income
Distribution
Where to Find Us
Where Canadian Rockies effectively targets advertisers' prospective customers. A survey reported that 84% of Where readers agree that its "ads provide useful and relevant information." Where Canadian Rockies is distributed as a trip planning reference at 650+ outlets in Banff, Canmore, Kananaskis, Lake Louise, Jasper, Calgary, and Edmonton.
Hotels, Inns and Motels
Craft Breweries
Racetracks and Casinos
Museums
Galleries
Restaurants and Cafés
Downtown Office Towers
Post Secondary Campuses
Major Shopping Centres
Info and Transportation Hubs
Request A Media Kit
You will be able to download our media kit immediately after submitting this form, and our sales team will follow up with you shortly.